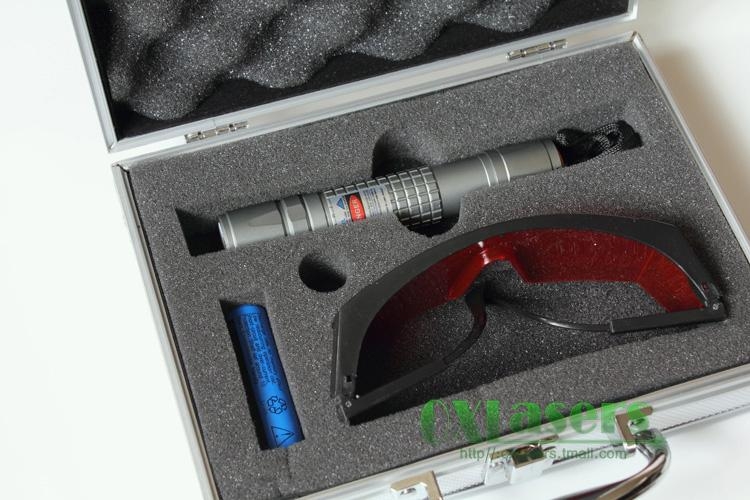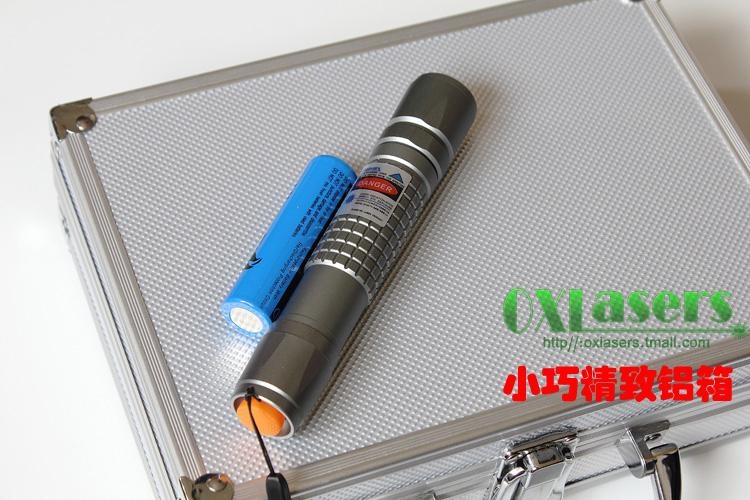 oxlasers 445nm 1000mw/1W
US $110
Product Description
buy this laser, you'll get a free safety goggles + ALUMINIUM CASE

FREE SHIPPING



PRODUCT INFORMATION:


Measurement: ¢25.5*140mm
Material :6061-T6 aerometal
Output Wavelength:440-450nm
Average Power:950MW
Security Class:Class IV
Circuit Control :5V(Reverse Voltage Protection)
Spot shape:dot
Spot size at 10m: <¢18mm
Focus mode:adjustable
Working Current:1.6A
Working Voltage:DC=3.7V
Start-up Voltage:DC=2.5V
No Preheat Time
Working Temperature: -10°c--+30°c
Storage Temperature: -10°c--+40°cMiddle Wavelength:445nm
waterproof function

Power supply: 1 PCS ICR18650 Lithium battery

Class IV laser, focus-adjustable,charger and battery included.



Package including :

1*1W blue laser

1*18650 LI-ION battery

1*battery charger

1*safety goggles ( can protect your eyes against 405NM , 532NM and 445-450nm LASERS )





This 1000mw / 1W 445nm true blue laser pointer has excellent burning function (LIGHT CIGARS, BURN THRU CD CASE ), and it is designed water proof and focusable!!! beautiful blue beam light and nice-looking TORCH


OXlasers provides wholesale laser pointers, 532nm green laser pointer, 405nm/445-450nm blue laser pointer(blue violet laser pointer and purple laser pointer), 650-660nm red laser pointer, high power laser pointers, pen shaped laser pointer and flashlight shaped lasers (5mw -600mw), our laser pointers above 100mw can burn mtaches above 200mw can light cigarettes very easily.